While people normally just need a 3D scanner to capture 3D geometry data in monochrome (black and white), there are times when it is important to have high quality color information as well.
Some examples include:
3D modeling for visual effects and gaming

3D inspection that requires inspecting geometry and color correctness

3D printing an object in color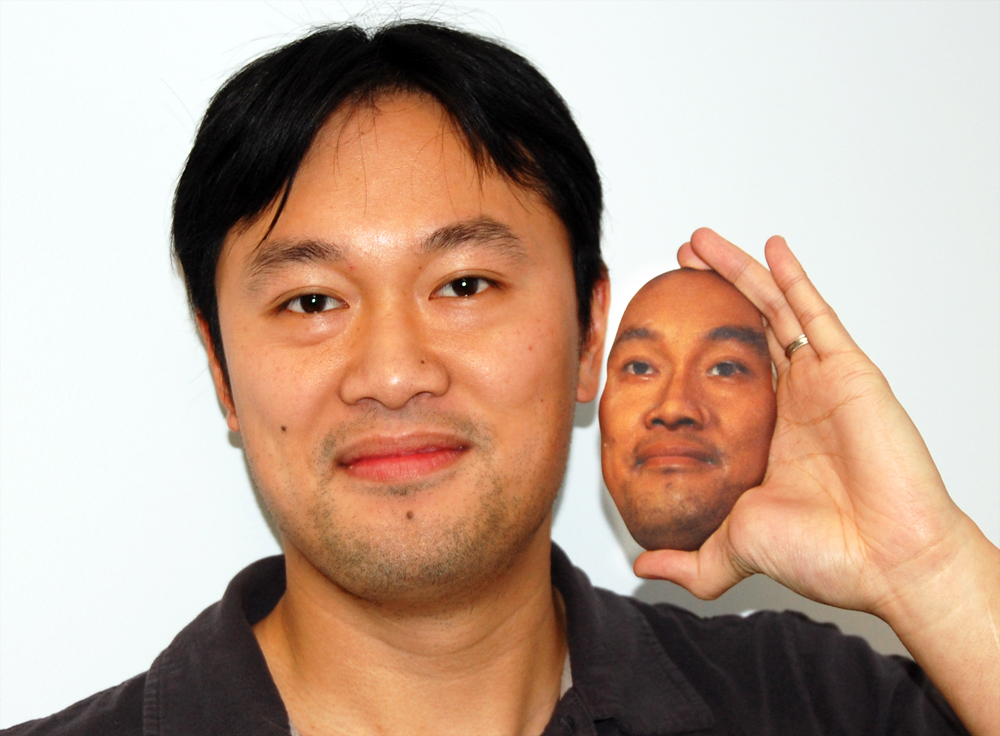 PHOTO: Scanning a human face with a 3D scanner and using the 3D data to print a physical model.

How Does it Work?
Essentially, a 3D scanner acquires the 3D geometry of an object in black and white. Color texture map is then layered onto the geometry capture. There are different ways to capture the color texture of an object. We will use our 3D scanning software FlexScan3D as an example.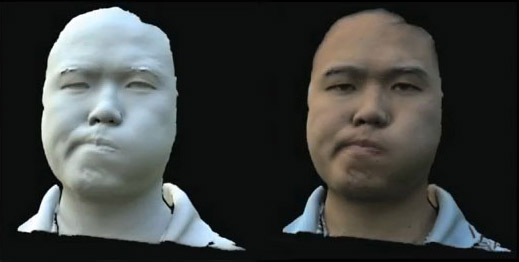 PHOTO: 3D geometry capture (LEFT) 3D geometry capture with color texture applied (RIGHT)

OPTION 1 (Preferred Method): Using a Separate Camera for High Resolution Color Texture Capture
3D3 Solutions is one of the few 3D scanner manufacturers that allows users to use a separate camera to automate the process of mapping high resolution color texture onto 3D geometry capture. This option uses monochrome machine vision capture camera(s) for capturing 3D geometry. A separate camera such as a Digital SLR is used specifically for color texture capture. Since Digital SLR cameras come in higher megapixels compared to capture camera models, users will achieve higher resolution and more accurate color texture capture. It is great for high resolution color texture capture while simultaneously getting quality 3D geometry capture.
VIDEO: Demonstration of the HDI 3D Scanner with an external color texture camera using a Digital SLR camera. The 3D scanner is powered by FlexScan3D Software.
Setup:
One or two monochrome machine vision camera(s) for 3D geometry capture
A separate digital SLR camera for color texture capture
Benefits:
Better 3D geometry results, higher resolution color texture capture, better color accuracy
Drawback:
More expensive option
OPTION 2: Using Color Geometry Camera
This option uses the same machine vision camera(s) to capture 3D geometry AND color texture. This is the less expensive option and is easier to setup and use. The drawback is that using a color capture camera will produce lower quality data compared to a monochrome camera. Our team always recommends monochrome camera sensors unless you absolutely need color.
Setup:
Uses color machine vision camera(s) for 3D geometry AND color texture capture
Benefits:
Easy to use, less expensive option
Drawback:
Lower quality results
Differences Between the Two Options

This video illustrates the differences of using an external camera for high resolution color texture capture versus using a color capture camera.
Do you have any questions on capturing color texture? Please post in the comments section
---
This blog post was previously posted on Tue, Oct 18, 2011 on 3D3 Solutions blog. LMI Technologies acquired 3D3 Solutions on May 1, 2013.
Posted by Thomas Tong