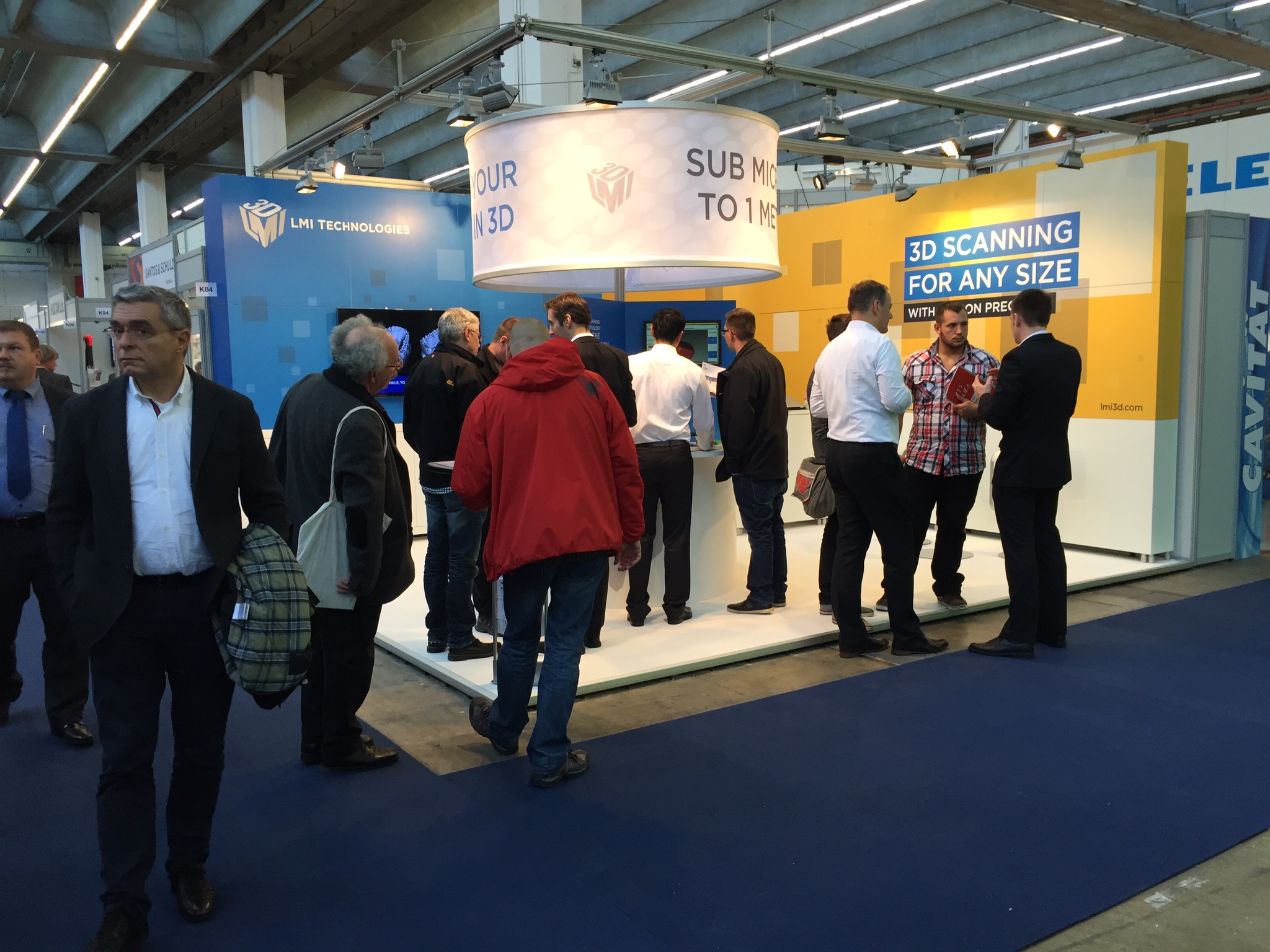 Many of those who visited the LMI booth brought parts to scan in the live demo stations.
EuroMold has just wrapped up a few days ago, after another successful event for some 55,000 visitors and 1,000 exhibiting companies. The organizers have announced the show will be moved from Frankfurt to Dusseldorf, citing proximity to industrial centers and the state-of-the-art Dusseldorf exhibition center as primary considerations.
3D Printing Everywhere
More than likely 3D printing garnered more buzz than any other technology. There was talk of how to inspect the quality of 3D printed items, as well as ways of scanning to CAD and then to 3D printers. Among a number of brand new innovations in 3D products, we spotted a company offering laser sintering for metal printing.
Color me Beautiful
Amidst the sea of 3D printing displays, what really stood out was good old fashioned paint on a fully formed 3D body – yes, there was one company with a body painting booth. Lines were long, invitations were at a premium, and the quote of the week had to be: "Can we get a booth closer to the body painting?"
Unforgettable; and Unforgettably Loud
Ardes Modellbau, which specializes in moldmaking using wood, metal and plastic, may have captured even more attention than the body painting booth--by virtue of its chainsaw, which intermittently went full speed ahead to show its ability to cut out the logo of the company from an unsuspecting log. If you were anywhere near Hall 8 when the fully outfitted lumberjack started his task, you remember the display in question. I wanted to congratulate them on the attention they attracted, but I think they didn't hear me.
New Release of Note
One of the most interesting products released at EuroMold is 3D Systems's Capture Mini, which is designed for items that fit in the palm of your hand: jewelry, dental prosthetics, electronic components, toys, automotive and aerospace components and other high-precision parts. It boasts accuracy of as little as .034 mm, and captures nearly 1 million points per scan in a speedy .3 seconds.
Essential New Term
For anyone wondering whether the future is mobile, this year there was not only talk, but realization, of applications that can send scanned data directly to mobile phones. Stay tuned.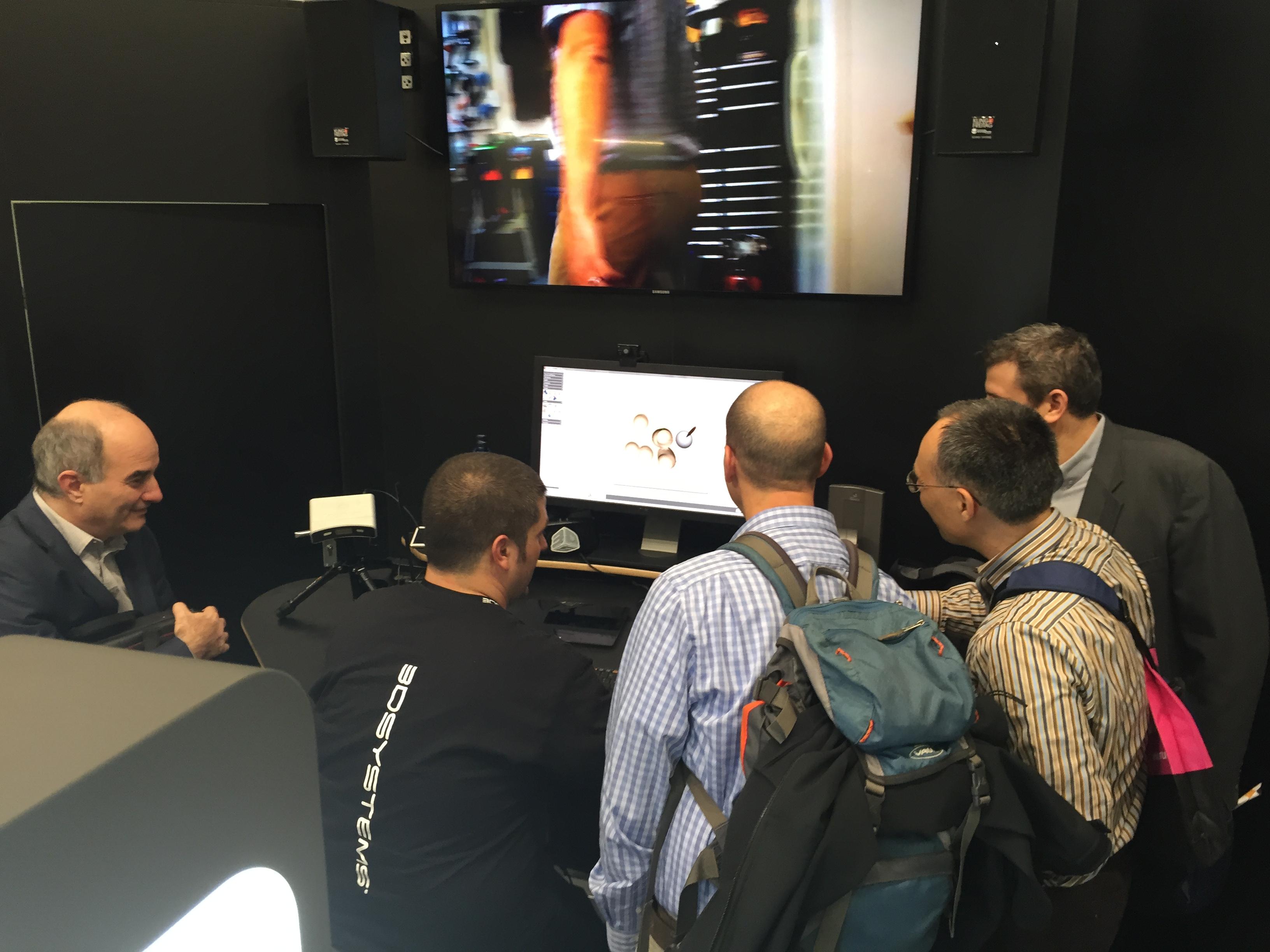 3D Systems demonstrated its new Capture Mini scan-based design and inspection system.
Posted by Achim Klor