Gocator® 3520

HIGH XY RESOLUTIONS. LARGER SCAN VOLUME.
Scan, measure, and control at 3 Hz with PC or GoMax acceleration
179 x 115 - 282 x 175mm field of view (FOV)
XY resolution = 0.074 - 0.121 mm
Z repeatability = 4.6 microns
Measurement Range (MR) = 150 mm
Clearance Distance (CD) = 203 mm
Combination of high resolution, larger FOV, and brighter projection output ideal for 3D inspection in robot-driven quality control and stop/go part verification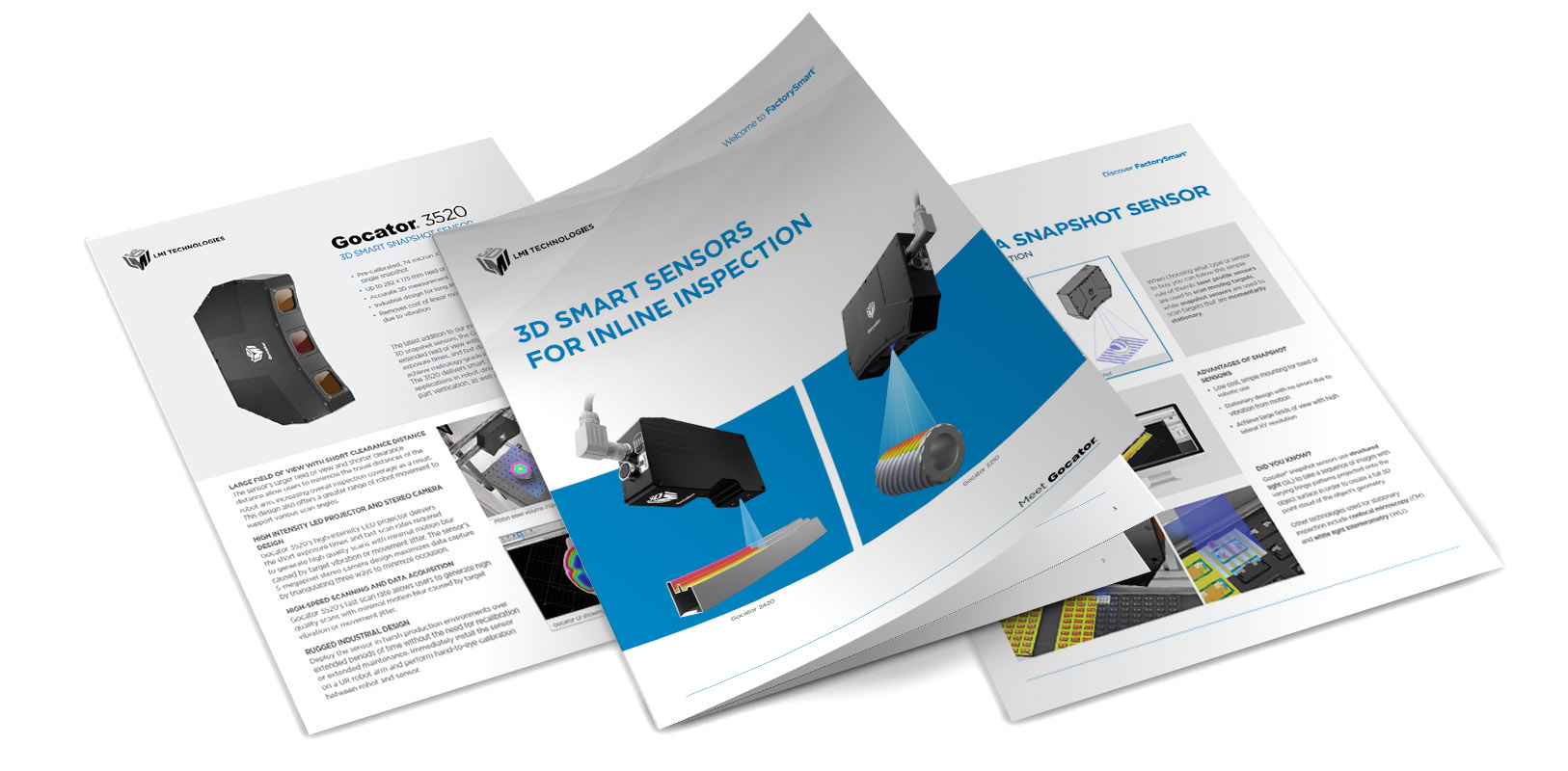 DOWNLOAD YOUR COMPLIMENTARY


Gocator® 3520


KNOWLEDGE PACK.
Your knowledge pack includes:
Gocator 3520 Datasheet
3D Smart Sensors for Inline Inspection Brochure
Gocator Snapshot Sensor Factsheet