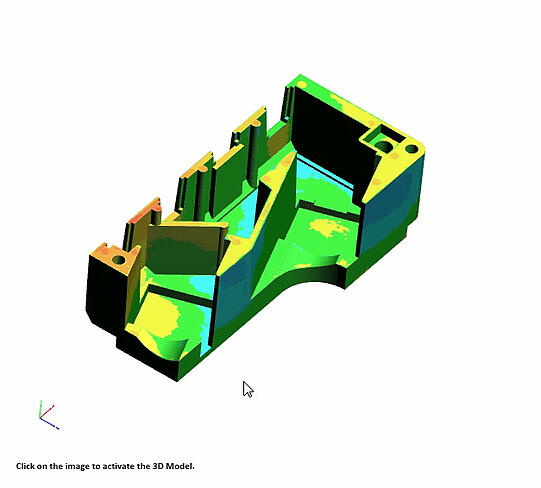 Sometimes it's difficult to share your 3D model or design with others in an easy format, especially those who don't have specialized 3D scanning software to view 3D data. Adobe PDF is a great solution for this problem as it supports 3D. Users can embed interactive 3D models into PDF documents. It's a great way to share 3D models easily and quickly for collaboration.
There is a number of software that provides users with the capability of exporting 3D model into interactive 3D PDF format. Mesh Lab is a free 3D data processing software and has this feature.
Geomagic Qualify 12 also includes this functionality for generating colorized and annotated 3D models directly in PDF for quality inspection reports.
Here are some examples of 3D PDF.
---
This blog post was previously posted on Thu, Jan 6, 2011 on 3D3 Solutions blog. LMI Technologies acquired 3D3 Solutions on May 1, 2013.
Posted by Thomas Tong